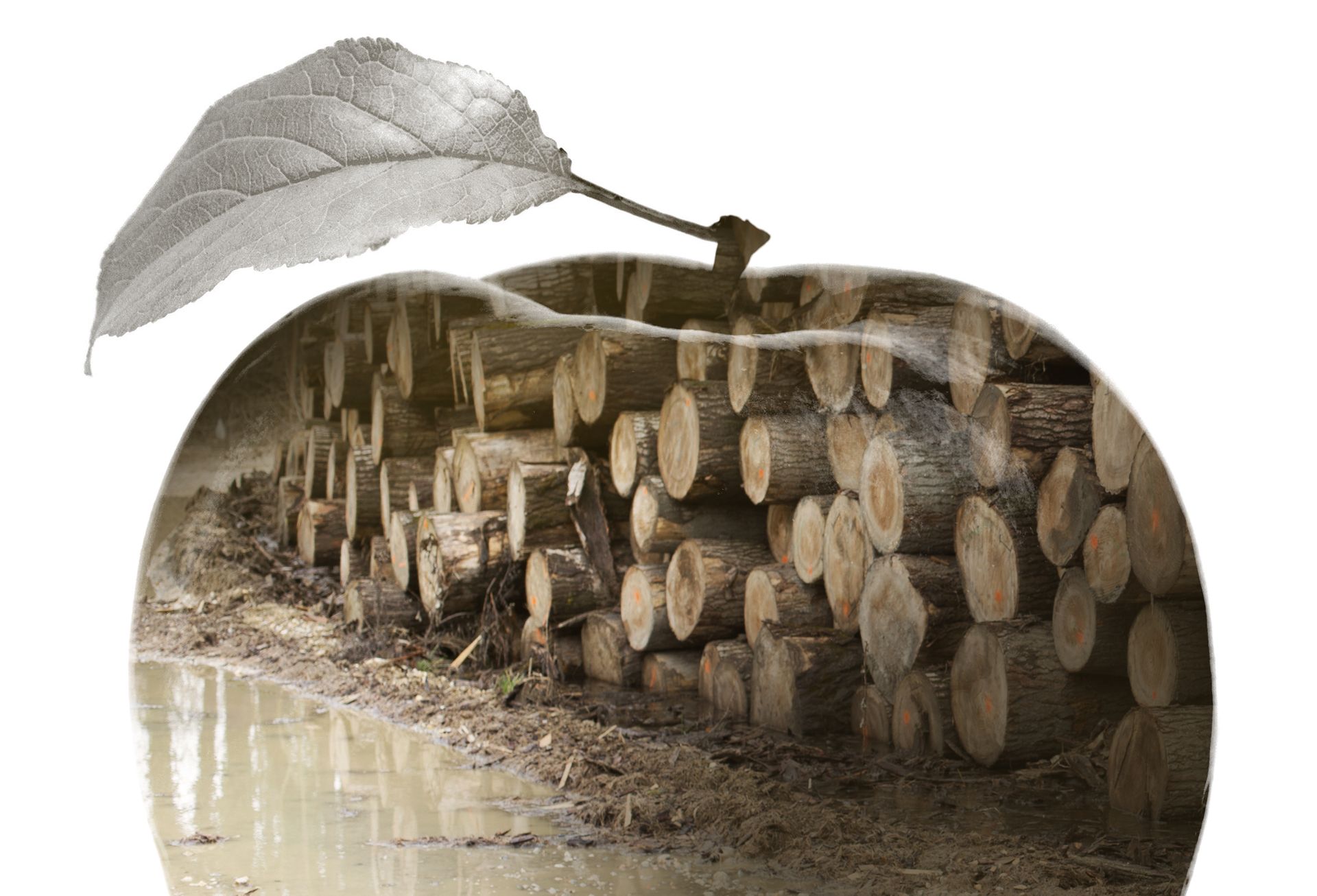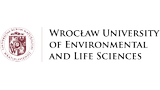 | | |
| --- | --- |
| Study location | Poland, Wrocław |
| Type | Undergraduate, full-time |
| Nominal duration | 7 sem. |
| Study language | Polish |
| Awards | inż. |
Tuition fee

PLN 2,600 per semester

Eligibility for exemption from tuition fees- info HERE

Application fee

PLN 85 one-time

or 20 euro
Entry qualification

High school / secondary education (or higher)

The entry qualification documents are accepted in the following languages: Polish.

Often you can get a suitable transcript from your school. If this is not the case, you will need official translations along with verified copies of the original.

You must take the original entry qualification documents along with you when you finally go to the university.
Language requirements

Polish


Polish language required on B2 level certified by a proper language course diploma or by successfully passing the internal University Polish language exam.
Other requirements

Specific requirements for Non-EU applicants:


Eligibility for exemption from tuition fees- info HERE
Overview
Agroinżynieria
Zastanawiasz się co kryje się pod tą nazwą?
To kierunek, z którym możesz związać swoją przyszłość!
Czym jest Agroinżynieria? Skąd się wywodzi?
To nowy kierunek, który zapozna Cię z najnowszymi osiągnięciami techniki rolniczej i nie tylko. Nie zapominamy o naszych korzeniach – korzystamy z 50-letniej tradycji Techniki Rolniczej i Leśnej.
Co oferuje kierunek Agroinżynieria?
- wykwalifikowaną kadrę – ekspertów i praktyków,
- zaawansowane zaplecze techniczne i badawcze, dzięki któremu nabędziesz wiedzę i -umiejętności z zakresu najnowszych technologii,
- atrakcyjny program studiów, dzięki któremu student stopniowo jest wprowadzany w świat najnowszych osiągnięć służących nie tylko rolnictwu.
Agroinżynieria jest nowym kierunkiem, który stanowi połączenie nowoczesnych technik i technologii w obszarze rolnictwa z ponad 50-letnią tradycją kierunku Technika Rolnicza i Leśna. Kadra dydaktyczna cechuje się zaawansowanymi wiadomościami teoretycznymi wynikającymi również z prowadzonych badań naukowych oraz bogatymi umiejętnościami praktycznymi z zakresu szeroko pojętej techniki rolniczej. Dysponujemy zaawansowanym zapleczem technicznym i badawczym, dzięki któremu studenci nabędą wiedzę i umiejętności z zakresu najnowszych technologii w rolnictwie oraz innych branżach o charakterze technicznym. Program studiów jest tak dopasowany, aby stopniowo wprowadzać studentów w świat najnowszych osiągnięć służących nie tylko rolnictwu. Podczas 7-semestralnych studiów pierwszego stopnia studenci mają możliwość uczestniczenia w zajęciach z następujących zakresów tematycznych:
- elektrotechnika, automatyka – studenci mają możliwość praktycznego poznania zasady działania podstawowych elementów wykorzystywanych w mechatronice, robotyce i sterowaniu. Dzięki temu uzyskują wiedzę dotyczącą nowoczesnych systemów wspomagających pracę maszyn rolniczych a także automatyzację i robotyzację procesów produkcyjnych;
- maszyny rolnicze – studenci poznają zasadę działania, budowę, regulacje współczesnych maszyn rolniczych, nabywają podstawy teoretyczne ich projektowania, duży nacisk kładziony jest na szeroko pojętą mechatronikę stosowaną w technice rolniczej, uwagę poświęca się również bezpieczeństwu pracy w rolnictwie – istnieje możliwość odbycia certyfikowanych szkoleń w zakresie BHP;
- technika pojazdowa – studenci nabywają wiedzę z zakresu eksploatacji, działania, projektowania i diagnostyki pojazdów służących przede wszystkim potrzebom rolnictwa;
- techniki CAD/CAM/CAE, projektowanie 2D i 3D – wykorzystanie najnowszego oprogramowania komputerowego wprowadza studentów w świat nowatorskich metod projektowania, testowania oraz wytwarzania maszyn i urządzeń. Istnieje możliwość uzyskania certyfikatów z obsługi programów do projektowania komputerowego;
- rolnictwo 4.0 – studenci nabywają wiedzę z zakresu cyfrowego rolnictwa opartego na systemie pozycjonowania GPS, gromadzeniu danych z różnorodnych systemów, ich analizie oraz tworzeniu map aplikacyjnych wykorzystywanych następnie w zabiegach agrotechnicznych;
- ochrona roślin – studenci mają możliwość uczestnictwa w zajęciach praktycznych dotyczących bezpiecznej, wydajnej i skutecznej aplikacji środków ochrony roślin oraz nawozów w rolnictwie konwencjonalnym jak i ekologicznym;
- odnawialne źródła energii – studenci będą mogli uczestniczyć w zajęciach praktycznych w laboratorium OŹE, które ma charakter unikalny w skali kraju. W ramach tych zajęć mogą zapoznać się z funkcjonowaniem turbin wiatrowych, układów fotowoltaicznych, turbin wodnych czy wykorzystaniem biomasy na cele energetyczne.
W toku studiów studenci kierunku Agroinżynieria mają możliwość wielokrotnego uczestniczenia w wyjazdach szkoleniowych, stażach, targach branżowych, pokazach polowych, co znacząco zwiększa poziom wiedzy i umiejętności praktycznych. To sprawia, że absolwent kierunku Agroinżynieria stanie się atrakcyjny na rynku pracy. Po zakończeniu studiów pierwszego stopnia absolwent ma możliwość zatrudnienia zarówno na stanowiskach związanych z projektowaniem, wytwarzaniem, utrzymaniem maszyn i pojazdów rolniczych, jak i w kadrze zarządzającej przedsiębiorstw i instytucji związanych z rolnictwem. Dodatkowym atutem jest możliwość samorealizacji studentów w ramach aktywności w Studenckim Kole Naukowym związanym z kierunkiem Agroinżynieria. To wszystko sprawia, że student nabywa wiedzę, umiejętności i kompetencje na bardzo wysokim poziomie.
Programme structure
Wachlarz przedmiotów na kierunku Agroinżynieria jest na prawdę szeroki. W ciągu 7 semestrów czekają na Ciebie następujące zagadnienia:
- technika rolnicza – najnowsze maszyny i technologie stosowane w pracach polowych,
- automatyka, mechatronika – w obszarze rolnictwa, ale nie tylko!
- techniki komputerowe (2D, 3D) w diagnostyce obiektów technicznych,
- techniki CAD/CAM w projektowaniu i wytwarzaniu maszyn i urządzeń,
- systemy rolnictwa precyzyjnego,
- mechanika i wytrzymałość,
- ochrona roślin,
- pojazdy stosowane w szeroko pojętym rolnictwie i nie tylko
- produkcja zwierzęca, techniki udojowe,
- odnawialne źródła energii,
- inżynieria rolno-spożywcza,
- bezpieczeństwo w rolnictwie i przemyśle.
W ramach wybranych przedmiotów wysłuchasz prezentacji pracowników wiodących producentów maszyn i urządzeń rolniczych poznasz zatem najnowsze dokonania oraz trendy rozwojowe tych firm ale nie tylko w aspekcie teoretycznym! Podczas wyjazdów edukacyjnych zobaczysz jak te rozwiązania sprawdzają się w praktyce, ale też będziesz miał możliwość nawiązania kontaktu z Twoim potencjalnym pracodawcą.
Career opportunities
Bogata oferta przedmiotów, sprawia, że nasi studenci zdobędą szeroki zakres wiedzy oraz umiejętności praktyczne. Pracodawcy tylko na to czekają! Po studiach na naszym kierunku absolwent ma możliwość zatrudnienia w wielu branżach:
- gospodarstwa rolne – dziś mają one charakter zorganizowanych zakładów pracy, w których potrzeba specjalisty z zakresu agroinżynierii,
- punkty dystrybucji sprzętu rolniczego – tu wiedza zdobyta na naszym kierunku może okazać się bezkonkurencyjna!
- serwisy maszyn rolniczych, sieci dilerskie – wykorzystasz swoją wiedzę i umiejętności praktyczne zdobyte na kierunku Agroinżynieria,
- biura projektowe,
- dilerzy pojazdów – nie tylko rolniczych,
- sektory związane z przechowywaniem i dystrybucją płodów i produktów rolnych,
- instytucje doradcze i zarządzające związane z rolnictwem, zwłaszcza w obszarze techniki rolniczej.